About Us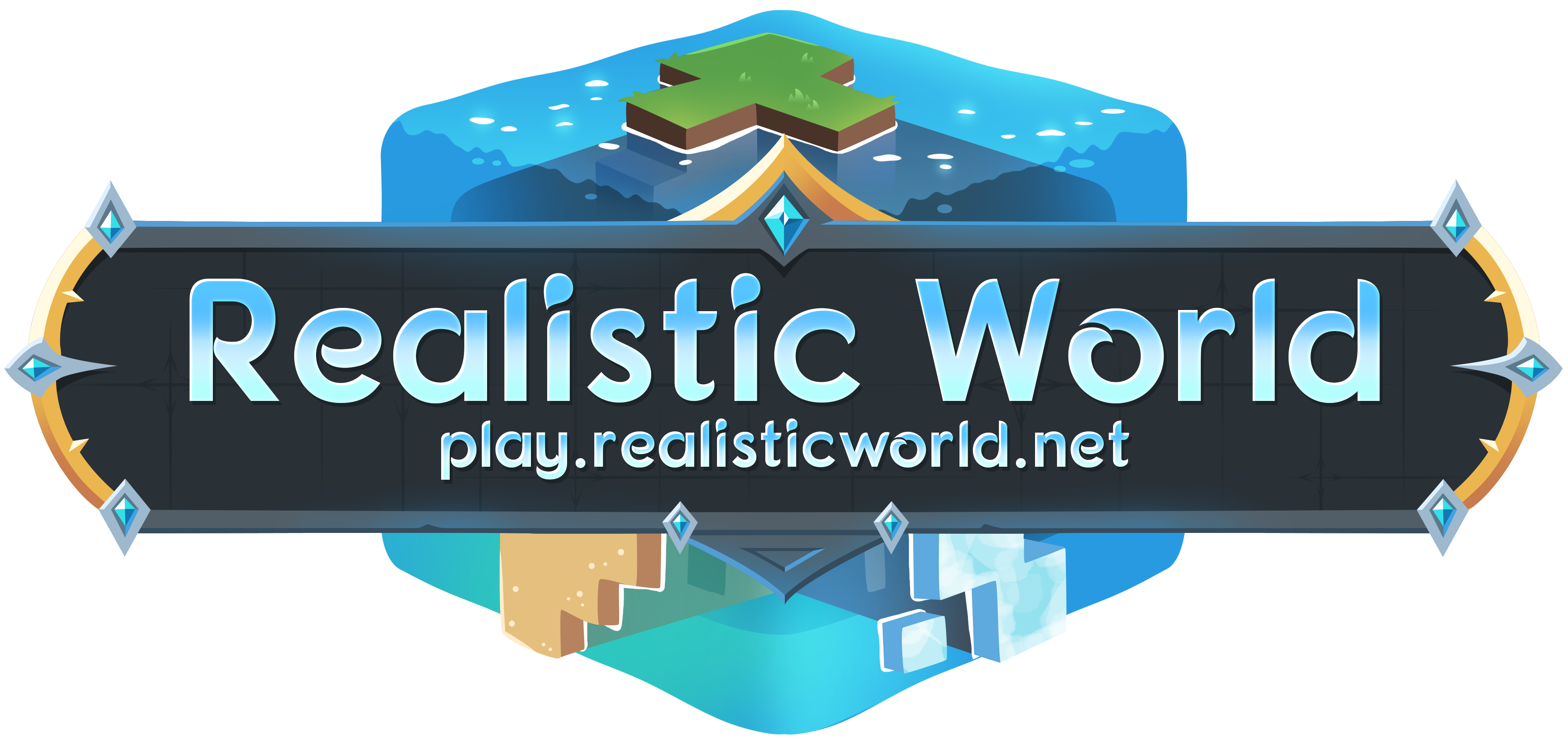 Welcome to RealisticWorld! 

Server Description 
Welcome! Are you looking for a survival server that can provide you with a realistic survival experience? RealisticWorld is where you want to go! We try our best to mimic a real-life survival experience. You have everything from an energy and thirst system to changing seasons with temperatures. RealisticWorld has also implemented features that make the environment around us realistic such as fully custom biomes, caves, structures, dimensions, and more! We also host a brand new payout event each month that rewards top players with payouts! RealisticWorld is available on Minecraft Java and Bedrock editions. We hope to see you there!
---
Server Info:
🖥️ Java/Bedrock IP: play.realisticworld.net
🎮 Version: 1.8.8 - 1.18+
💻 Java Port: 25565
📱 Bedrock Port: 19132
🌐 Website: https://realisticworld.net
🗺️ Dynmap: http://dynmap.realisticworld.net:12345
👾 Discord: https://discord.gg/T2KTkCsN65
---
Some of our features include, but not limited to:
🌎 Realistic Earth-Like Experience
🏰 Custom Biomes and Structures
💰 Monthly Event Payouts
📱 Bedrock Compatible
☀️🍂❄️🌱 Seasons and Temperatures
🔒 Grief Prevention and Chest Lock
💎 Tons of Exciting Features to Discover!
---
RealisticWorld is here to provide you with a friendly atmosphere where you can play, explore and have an incredible gaming experience with each other! We hope to see you there!